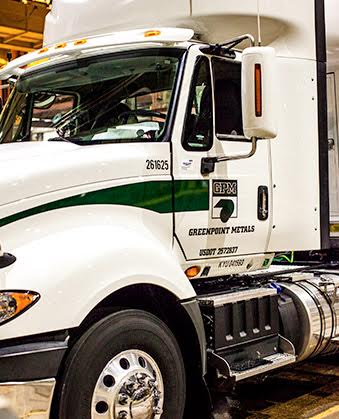 We Understand Time is Precious
And there never seems to be enough of it!
On Time, Every Time.
GreenPoint's traffic and load scheduling is handled by the best in the business. We understand how important time is to you and have invested heavily to make sure it is maximized and your orders are produced and shipped on time. Our five company-owned trucks with heavy haul permits allow our crew to take every advantage in making sure you get your delivery on time, every time.
GreenPoint offers overhead crane, forklift and rail capacity for those delivering and picking up material. Call us at 937-743-4077 or Fax at 937-743-4095 to learn more about our load and unload capacity and provide any information you need regarding our fleet.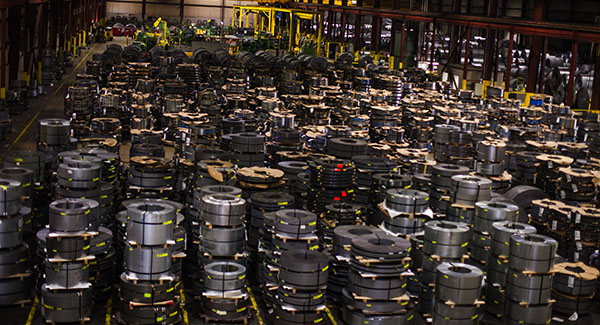 Delivering Today's Technology
GreenPoint Metals knows that investments in technology create opportunities to streamline business processes. We consistently invest in our Enterprise Resource Planning (ERP) technology to ensure maximum productivity, maintain a healthy, diverse supply of inventory and adapting our systems to meet the needs of our varied customer base. This investment translates dependable, affordable material and services to our customers.
We can track your specific requirements and match them to the right inventory to ensure each specification for your application is met. From inventory stocking programs to automated order status, our ERP system ensures our customer that orders get the attention they need and the quality they deserve.
GreenPoint Metals also maintains an In-house lab for quick mechanicals testing to ensure all orders are within tolerances required by our customers.